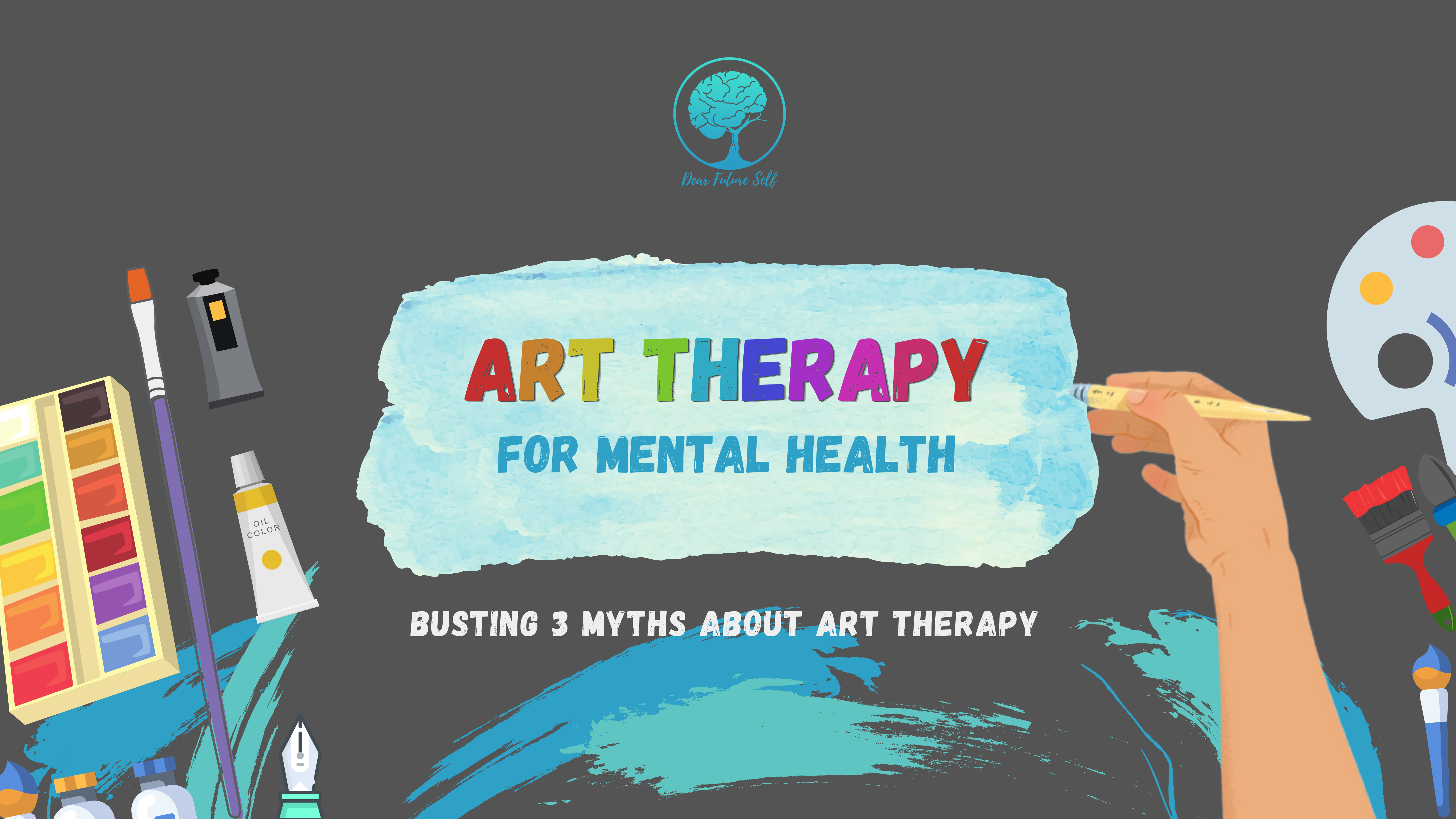 26 Aug

Art Therapy for Mental Health Myth? or Fact?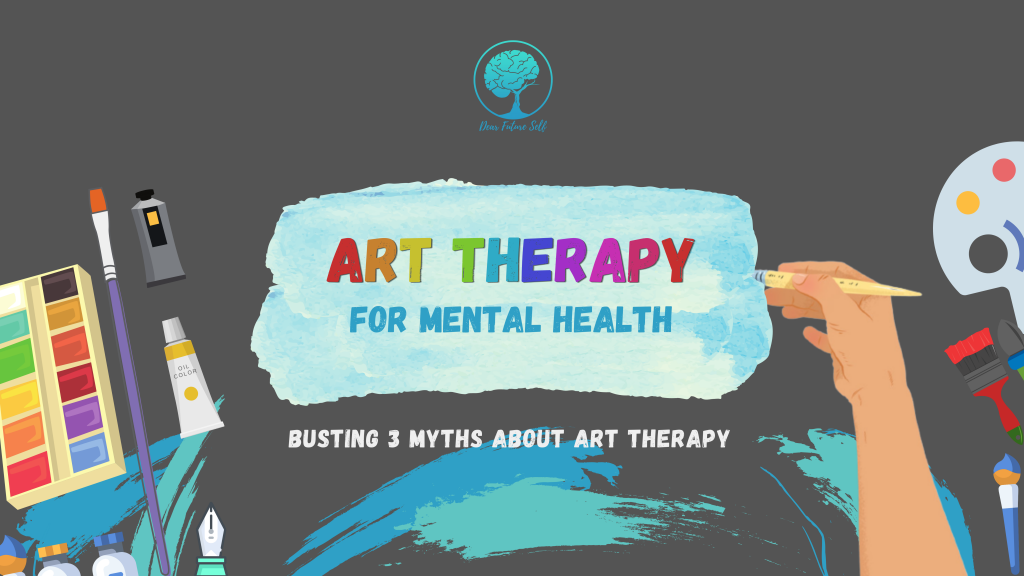 Busting 3 Myths About Art Therapy
Mental health professionals receiving calls from clients calling from their cars, bathrooms and web calls are done privately in hushed tones. These are the scenarios that will be brought by the pandemic in 2020. From a local research conducted during the early phase of the pandemic, one-fourth of 1,879 respondents reported having moderate-to-severe anxiety,  and one-sixth reported moderate-to-severe depression and psychological impact (Tee et al, 2020).
On the brighter side, this was also the time when people got the chance to be more creative while staying at home. Everyone  knows of Tom Daley, the Olympic gold medalist who got serious with his quilting creations; and no one can miss the rise of TikTok because of their sensational creators. It has been an accident for most to find verve, consolation, and peace through art without calling it art therapy. There's still more to  art therapy that people must take advantage of for their mental health.
For starters, art therapy is facilitated by an arts coach or  a licensed psychotherapist. They make the difference between an art experience and 'therapy.'  More so, there are a couple of factors that bother people from giving art therapy a try . This article will bust three myths regarding art therapy.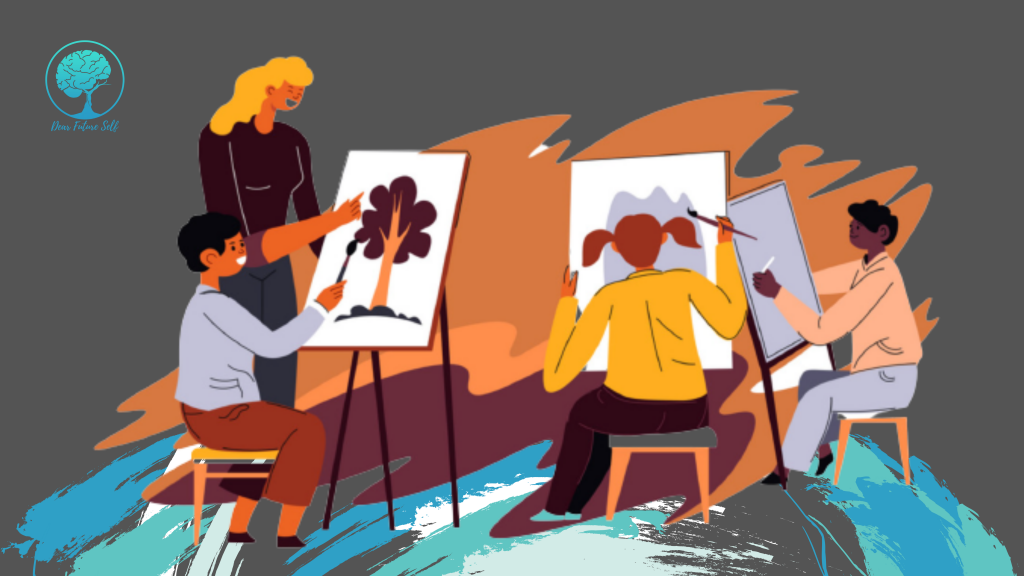 MYTH 1: IT'S ONLY FOR ARTSY PEOPLE
What we would usually hear when we preface an art therapy session to new clients are "Not sure if I'm good at it" and "I hope it's not too difficult." They usually think that they should give so much effort into making a piece that defies art. An art therapy output only requires two things – the medium, and the person's true expression of their inner world.
It can be difficult to trust the process and let go of one's inhibitions, but to make the colors match, implement symmetry or the theories of light are not necessary in art therapy. If the art gave those qualities, that would just be an accident. As a matter of fact, artists who are used to planning their piece would find it hard to immerse themselves into art therapy as they're so used to doing their own process and complex creation.
Art therapy is for everyone.  Dr. Tammy Shella, PhD, ATR-BC, an art therapy manager, discussed why this is worth trying. "We all draw. It's a natural form of expression, and expressing ourselves visually is human nature. Sometimes, it's hard for us to say things because the verbal side of (y)our brain and the visual side of (y)our brain are two different paths (Fenneld, 2020). In line with this, there are certain people who would benefit more from art therapy, as expounded by Dr. Shella, "Post-traumatic stress is stored in the nonverbal areas of our brain. That is why people who have PTSD are triggered by things like sights, smells, colors or sounds that remind them of the trauma that occurred. In their case, talking about the event won't always bring up the trauma. So because of that, just talking about things won't necessarily help them heal.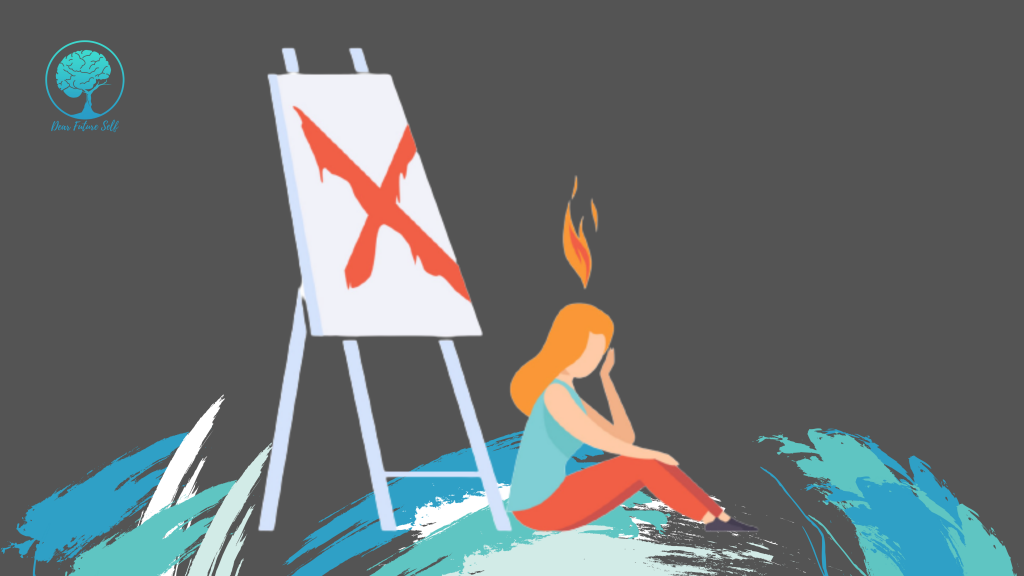 MYTH 2: IT'S JUST DOODLES, FINGERPAINT, AND ABSTRACT ART
In the public eye, art therapy would look like getting your hands on paint, doodling, and abstract art but there are countless ways art can be therapeutic. Licensed art therapists continually develop their unique sessions to adapt with the experiential needs of their clients. It is as vast as the art field itself.
The process is the priority in art therapy sessions. It's recommended to have a simple process that is meaningful and induces positivity for the client, this is why playing with paint, variations of sketching, doodling, and creating abstract art are often employed.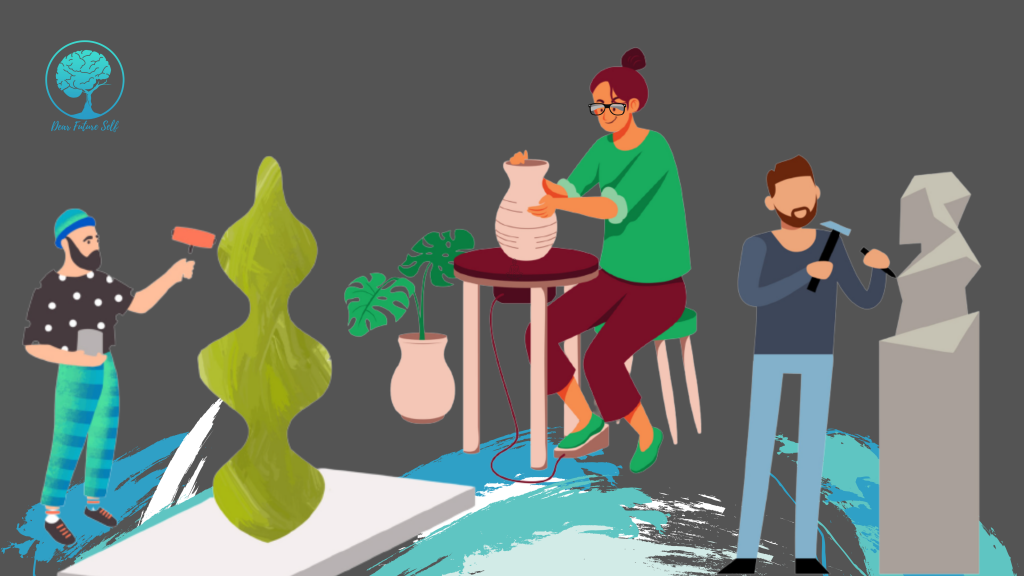 MYTH 3: IT DOESN'T HELP
The usual first impression about art therapy is that it might be a loosey-goosey treatment among others because it doesn't follow a set of rules and it has every kind of prop and tools one can use. It may seem like a performing magician in a row of scientists. Well, that's also the reason why we can take advantage of it. Art may deliver the changes that we need in life.
"Kinesthetic, sensory, perceptual, and symbolic opportunities invite alternative modes of receptive and expressive communication, which can circumvent the limitations of language. Visual and symbolic expression gives voice to experience and empowers individual, communal, and societal transformation" (Fenneld, 2020).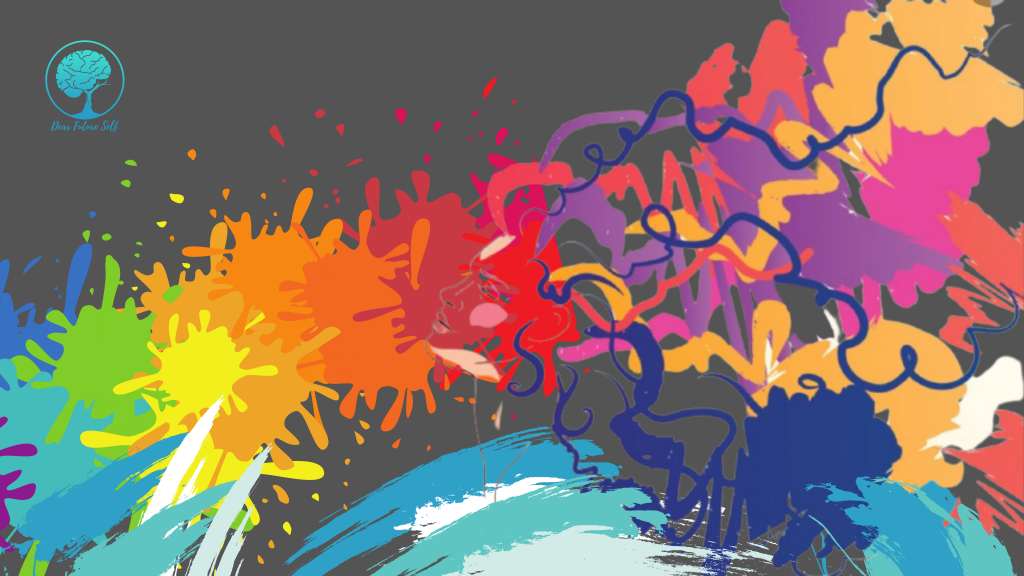 Expressing ourselves non-verbally reveals experiences more than we can ever say to other people. For the same reason, we learn more connections with others. "When you can open up and look outside of yourself, you realize things are not just about you. You start to understand that what we're going through is a shared experience— and knowing that other people understand what you're feeling helps us all feel better," says Dr. Shella.
Other benefits of art therapy are personal development, confidence, and stress relief. For example, if we find painting quite intimidating, having the courage and patience to try it will work well for us. Vision boards and affirmation arts can back us up during our heavy hopeless days and this builds self-assurance in the long run. Lastly, vent arts by painting or sketching can serve as an outlet for us to get some inner peace.
Art therapy may not be everyone's go-to treatment because of certain reasons, but as it becomes more known,  the activities it lays down for us serves as a catalyst for people to care more about their mental health.  So, what would your 

wants you to try?
References:
Tee, M. L., Tee, C. A., Anlacan, J. P., Aligam, K. J. G., Reyes, P. W. C., Kuruchittham, V., & Ho, R. C. (2020, December 1). Psychological impact of COVID-19 pandemic in the Philippines. Journal of affective disorders. https://www.ncbi.nlm.nih.gov/pmc/articles/PMC7444468/
Fenneld. (2020, October 23). How art can help you cope with the pandemic. Cleveland Clinic. https://health.clevelandclinic.org/how-art-can-help-you-cope-with-the-pandemic/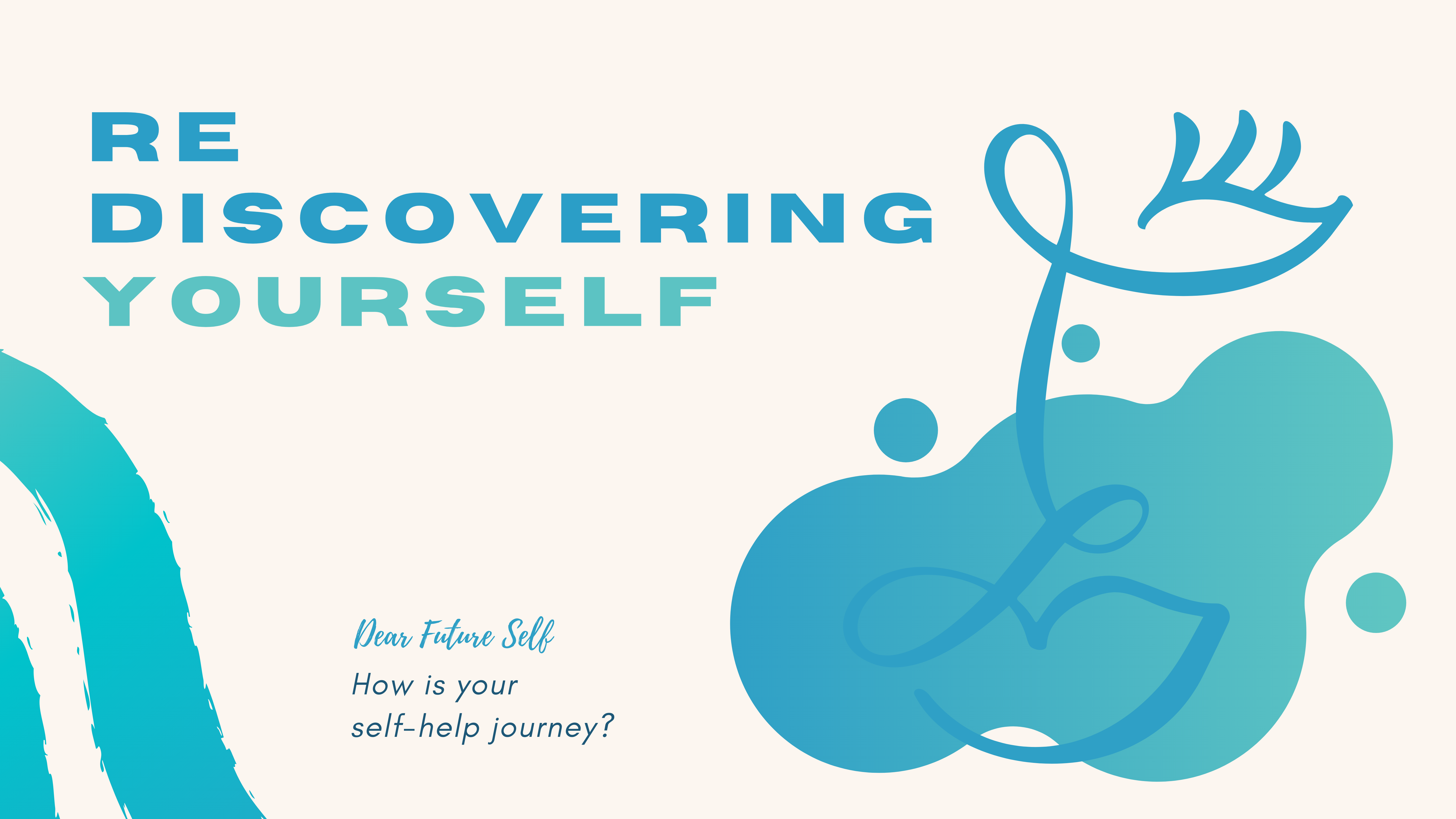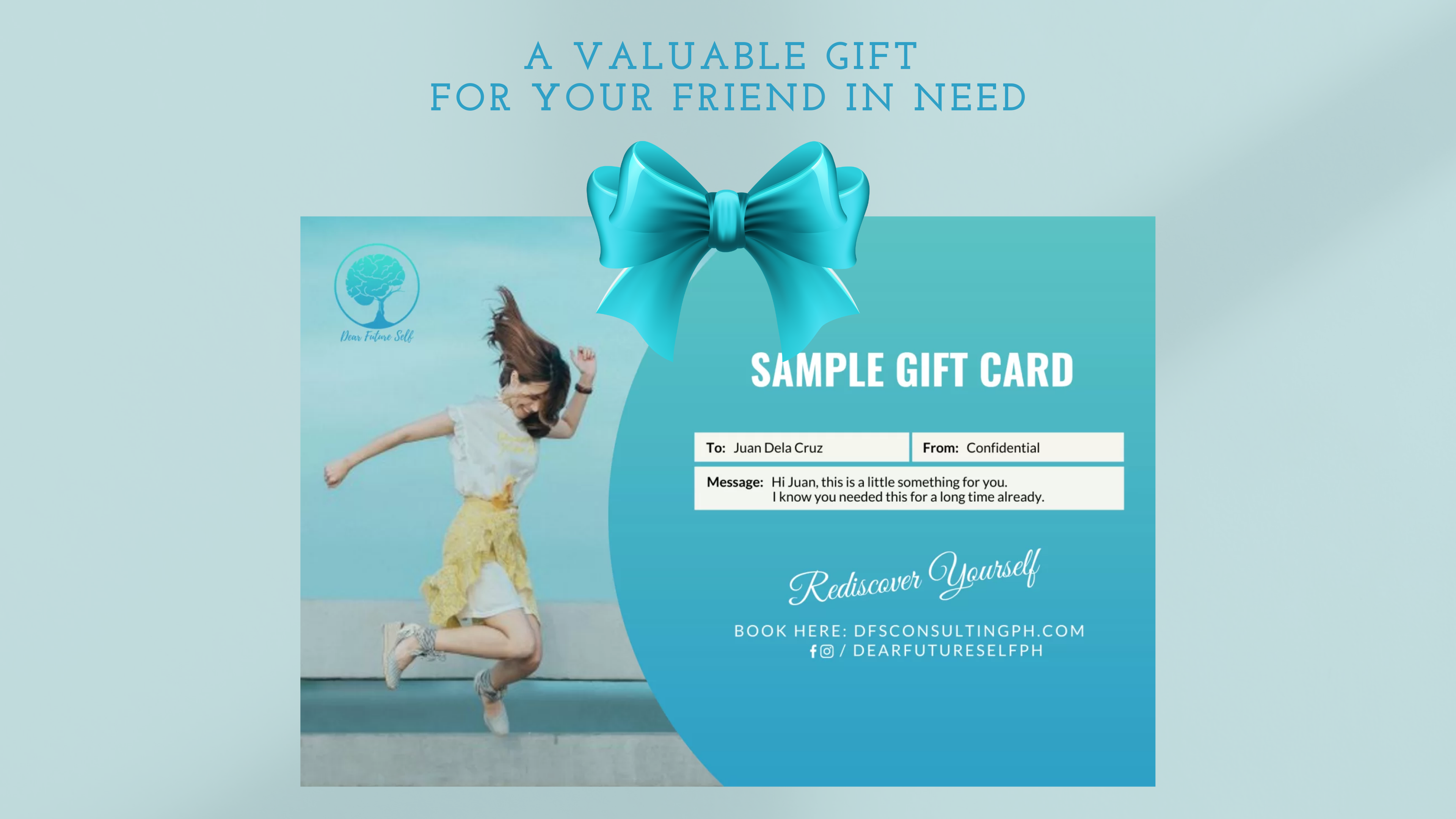 Connect with Us